Belt & Road Partners
On 17th of December 2018 in Beijing a cooperation memorandum was signed by four credit rating agencies representing the Silk Road countries: largest Chinese rating agency China Chengxin International Credit Rating Co., Ltd. (CCXI), Rating-Agentur Expert RA GmbH (RAEX-Europe), Pakistan rating agency VIS Group and the Bahraini Islamic International Rating Agency (IIRA).
See Belt & Road Partners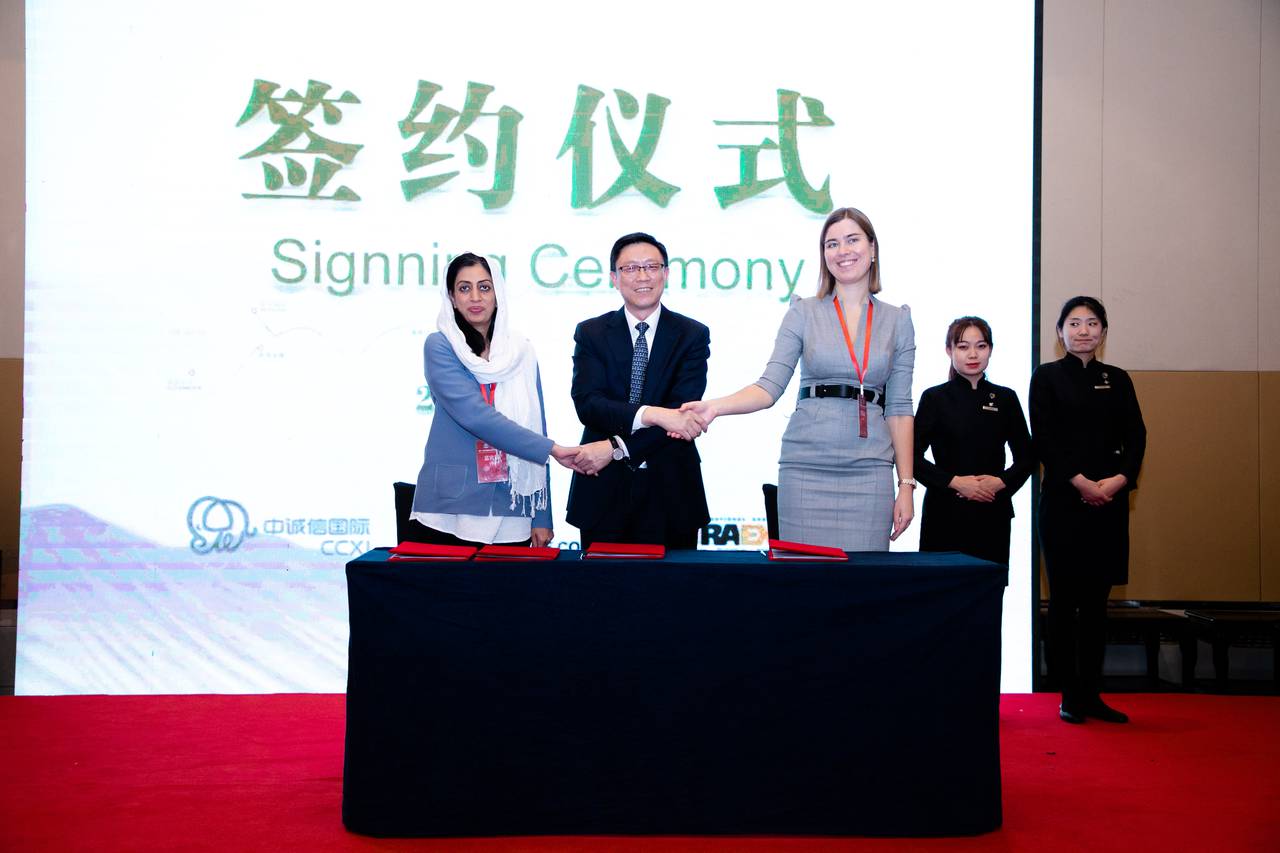 Info on the CRAs:
China Chengxin International Credit Rating Co., Ltd. ("CCXI") was founded in 1992. Due to the significant amount of business activities and the best quality services, CCXI is highly regarded among credit rating agencies in the domestic bond market. Since 1992, CCXI has maintained its leading position in the credit rating industry, ranking first in terms of total market share for each type of service. The agency has a subsidiary rating agency in Hong Kong.

VIS Group is operating since 1994. Currently, VIS has expanded as a group of companies providing various types of information services, and has become the main independent information source in the region. Being exceptionally successful in Pakistan, the Group has now entered into agreements to establish joint ventures in various regional markets, including Bangladesh, Bahrain and Iran. Together with its affiliates and joint ventures, the group covers more than 20 countries, from Africa to East Asia.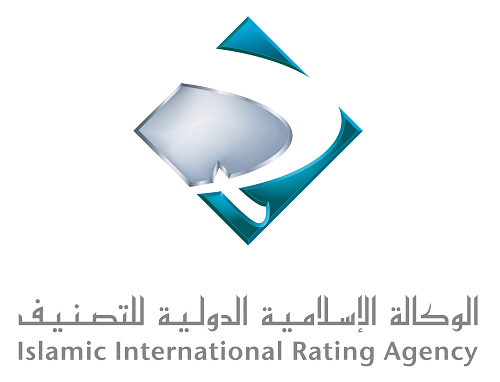 The Islamic International Rating Agency (IIRA) is the only rating agency established to provide capital markets and banking sector in predominantly Islamic countries with rating services covering the entire spectrum of capital instruments and specialized Islamic financial products, as well as to increase the level of analytical expertise in these markets.
Analytical partners
RAEX-Europe creates long-term partnerships with the leading analytical companies and associations that have deep knowledge and experiences on the target markets of CIS and CEE countries, as well as in the key areas of the Agency's activity.
See Analytical partners

RAEX-Analytics was established in 2015 after the new Russian legislation limiting the field of the credit rating agencies' activities. Prior to that, RAEX-Analytics team was a part of Expert RA, Russia's first rating agency established in 1997. RAEX-Analytics issues rankings, assigns non-credit ratings and scores, issues industry and market researches, as well as organizes events dedicated to the topics of research. More than 50 ratings and rankings are published annually, as well as more than 20 conferences and round tables are held per year. RAEX-Analytics products include the rating of Russia's largest companies (RAEX-600, since 1995 (originally known as EXPERT-200, later as EXPERT-400)), the rating of investment attractiveness of Russian regions (since 1996), rankings of audit and consulting companies (since 1996), rankings of universities and schools, medical institutions, procurement systems; rankings of banks, insurance and leasing companies, etc. Since 2019 RAEX-Analytics also issues RAEX Rating Review magazine («World through the prism of ratings») as printed version (50 000 copies per quarter) and web version. Both versions are officially registered as mass media in Russia.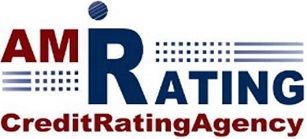 AM Rating and ArmInfo information company are analytical and news companies located in Armenia, specializing on financial and economic news of Armenia and surrounding countries, as well as deep and comprehensive researches about local financial system, including banking and insurance markets. The group of companies operates since 1991.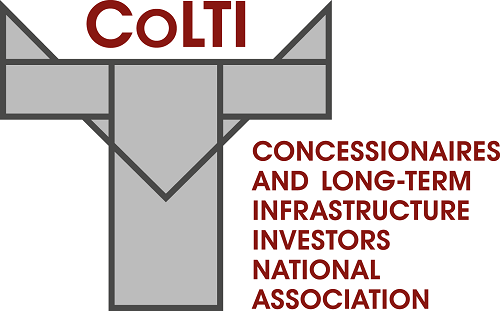 Concessionaires and long-term infrastructure investors National Association was created in September 2015 for shaping the market of long-term investments into Russian green infrastructure, for a public representation of interests of concessionaires and non-state pension funds as infrastructure investors and for increasing the infrastructure projects market transparency via developing the system of additional information disclosure of concession / PPP projects db.investinfra.ru. CoLTI plays an important role in promoting the principles of responsible investment in Russia, being one of the PRI network partners, and contributes to the development of the market for green bonds and green finance in Russia.
RB Partners Group established RB ASIA in Uzbekistan in 2017. The goal is to render investment advisory and corporate finance services for international companies that are interested in investing in Uzbekistan, as well as for local companies seeking investors, international partners and capital for business expansion. RB ASIA is a member of the Chamber of Commerce and Industry of Uzbekistan. RB ASIA is an accredited consultant of EBRD (European Bank of Reconstruction and Development) and it is involved in World Bank consultancy projects in Uzbekistan.
Event partners
RAEX-Europe has a worldwide network of partners, organizing events in different locations within EU, CIS and other countries, covered by the Agency's ratings and researches.
See Event partners

The German-Russian Chamber of Commerce Abroad (AHK) represents the interests of the German business in Russia, as well as the Russian economy in Germany. The AHK currently incorporates approximately 900 members, largely medium enterprises. The enormous success of the German business in Russia demands a strong organization to communicate its interests – that's what AHK does.

Worldwide Expert Conferences Ltd is a group of professionals with many years of experience in government relations, research, business development, and conference and training production in all of the most demanding areas of modern economics. The head office is based in London (UK), EU headquarters – in Riga (Latvia) and its partnering representative office "Vsemirnyi Expert" is in Moscow (Russian Federation). The company's business is global, but the primary area of the expertise is Europe, Russia, and CIS countries, where the company has competitive advantages such as a wide network of partners and clients, extensive knowledge of local markets' development specifics, years of experience in co-operation and collaboration with the local and international business community.
BACEE was founded in 1996 with the goal of promoting business relations of its member banks with financial institutions of Central and Eastern Europe. To support business expansion in the CEE region, which generally represents a higher risk than in the developed economies, BACEE is providing information and analytical services on country and bank risk in Central and Eastern Europe. BACEE holds regular seminars, conferences and training courses to share its experience with the broader banking community. 25 banks from 15 countries are members of BACEE.
XPRIMM is an international media group and event organizer dedicated to the (re)insurance industry. It is the editor and publisher of specialized publications that cover the insurance markets of over 30 countries in CEE, SEE and CIS - such as XPRIMM Insurance Report. XPRIMM is one of the main sources of news and statistics related to the (re)insurance market and organizes dedicated conferences in a territory spanning from Germany to Azerbaijan.
Data providers
RAEX-Europe uploads all issued ratings and researches to the main data-providers, that specialize on the debt and equity financial markets of targeted countries.
See Data providers

Cbonds is an independent information agency specializing in the sphere of financial markets. The company began operating in 2000. Since then, the agency has gained the reputation of a respected and competent source of timely and objective information. Nowadays, Cbonds information platform has been translated into 8 languages and contains relevant information from 170 countries. The company's website has information about more than 200,000 issues that can be easily sorted by a type, country or sector with the help of the bond search. Each issue page contains more than 100 different parameters, cash flow, quotes and issuer ratings from the leading rating agencies.

FactSet is a financial data and software company headquartered in Norwalk, Connecticut, United States. The company provides financial information and analytic software for investment professionals. At FactSet's core is data integration. With more than three million client portfolios, two dozen unique content sets, and 850 independent data providers, the company is an industry leader in acquiring, integrating, and managing content.
Green and sustainable finance organizations
RAEX-Europe actively supports development of green and sustainable financial markets in the CIS and CEE countries, as well as shares the European experience in the responsible investment and finance with the authorities and financial institutions from emerging markets.
See Green and sustainable finance organizations

Rating-Agentur Expert RA GmbH is a signatory of the ESG in Credit Rating Statement maintained by the UNPRI. The Agency recognizes that environmental, social and governance (ESG) factors can affect borrowers' cash flows and the likelihood that they will default on their debt obligations. The UNPRI is the world's leading proponent of responsible investment. It works to understand the investment implications of environmental, social and governance (ESG) factors and to support its international network of investor signatories in incorporating these factors into their investment and ownership decisions. The UNPRI acts in the long-term interests of its signatories, of the financial markets and economies in which they operate and ultimately of the environment and society as a whole.

RAEX-Europe was added to the External Review Service Mapping maintained by International Capital Market Association (ICMA) and RSB HMAO Ltd. bond was added to ICMA database as the first Green Bond from Russian Federation in May 2019. The mission of ICMA is to promote resilient well-functioning international and globally coherent cross-border debt securities markets, which are essential to fund sustainable economic growth and development. ICMA is a membership association, headquartered in Switzerland, committed to serving the needs of its wide range of members. These include private and public sector issuers, financial intermediaries, asset managers, and other investors, capital market infrastructure providers, central banks, law firms and others worldwide. ICMA's currently 570 members located in over 60 countries.

Russia's first issue of green bonds of the company "RSB HMAO" Ltd. was included in the international register of green bonds - the Environmental Finance Bond Database (EFBD) in March 2019. EFBD is maintained by the Environmental-Finance.com which is an online news and analysis service established in 1999 to report on sustainable investment, green finance and the people and companies active in environmental markets. Environmental-Finance.com is published by Fulton Publishing, a division of Field Gibson Media - a specialist business-to-business financial publisher based in London. Field Gibson Media also publishes InsuranceERM.com.